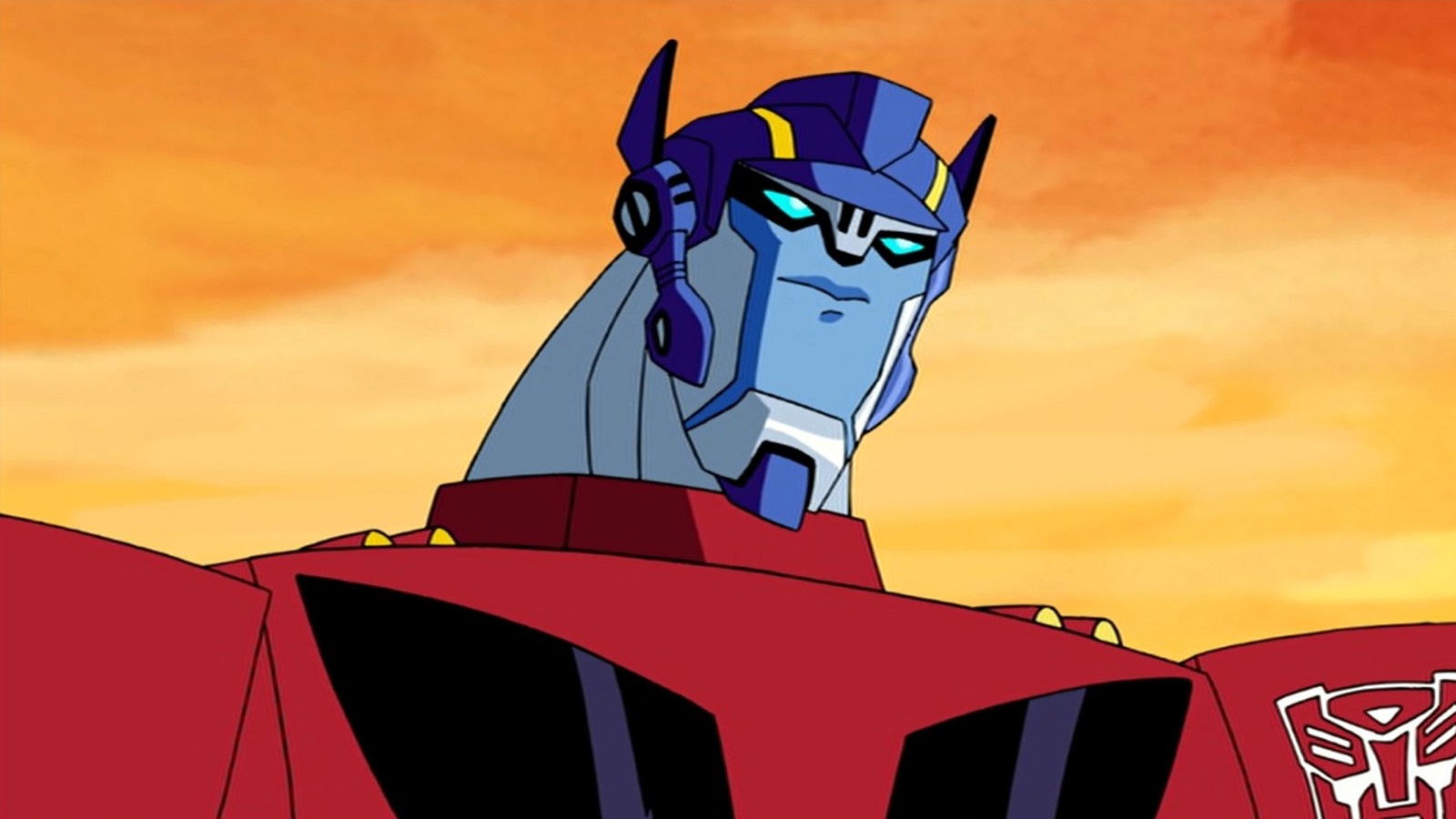 Kaye voiced Megatron regularly in five different series and his performance changes across each of them.
His first time at the bat, "Beast Wars," is his best remembered — when "Transformers" fans think "David Kaye as Megatron," his "Beast Wars" voice is probably what they'll hear. Frank Welker, the original Megatron, used a screechy voice, a la fellow 80s cartoon villains like Cobra Commander (Christopher Collins) or Skeletor (Alan Oppenheimer).
Kaye, however, used a deep voice and a British accent for his Megatron. The result was suave yet slimy; Kaye himself has described the voice as, "a combination between Anthony Hopkins, Sean Connery, and a lizard." In "Beast Wars," Megatron was both a theatrical showman (or robot, rather) and a calculating schemer. Kaye called him, in a literal sense, Shakespearean — Megatron soliloquized like he was starring in "Hamlet."
In the sequel series, "Beast Machines," Megatron changed and so did Kaye's performance. Having conquered Cybertron, Megatron's goal was to eliminate individuality and organic life from the planet. Kaye's voice was as deep as ever, but he buried its previous smoothness under the harsh anger of this new, colder Megatron.
For the "Unicron Trilogy," Kaye ditched the British accent and went for a higher timbre. In the process, though, he brought some of the "Beast Wars" charm and humor back to Megatron. Kaye's performance in these shows is more inconsistent than in the "Beast Wars" duology, but that's largely due to external factors. Dub voice acting naturally comes with restraint, especially with the rushed, error-prone dubs that "Armada" and "Energon" had.