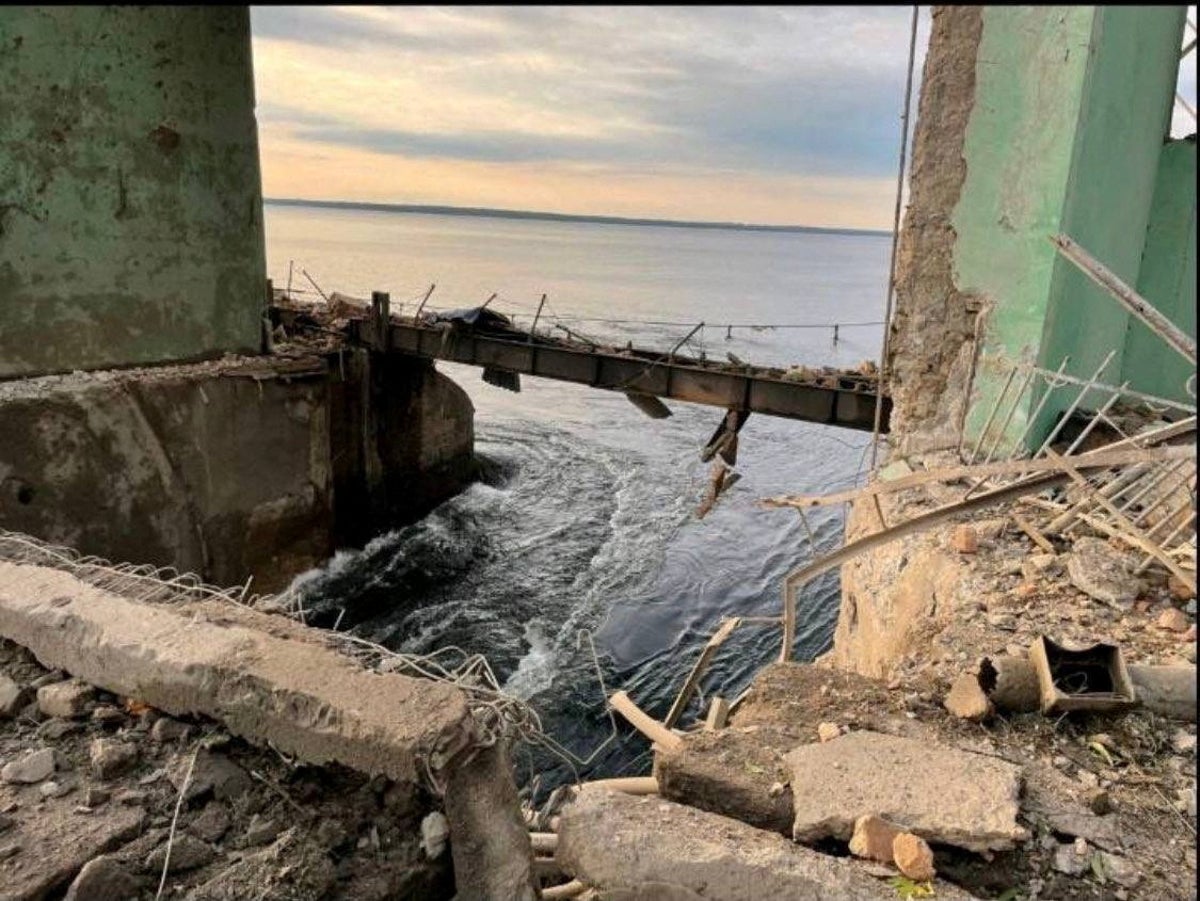 Russia 'likely to concede area half the size of Wales' in Ukraine, officials say
President Volodymyr Zelensky's home city was hit by missiles causing flooding after a dam was struck.
Kryvyi Rih, the largest city in central Ukraine with an estimated pre-war population of 650,000, was hit by eight cruise missiles on Wednesday, officials said.
The strikes hit the Karachunov reservoir dam, Mr Zelensky said in a video address released early on Thursday. The water system had "no military value" and hundreds of thousands of civilians depend on it daily, he said.
Oleksandr Vilkul, the head of the Krivyi Rih military administration, said in a post on Telegram that 112 homes were flooded but that works to repair the dam on the Inhulets river were underway and that "flooding was receding".
It comes as Mr Zelensky was hurt after being involved in a car accident while returning from a surprise visit to Kharkiv. He was seen by a doctor, spokesperson Sergii Nykyforov wrote on social media but "no serious injuries were found," he said.