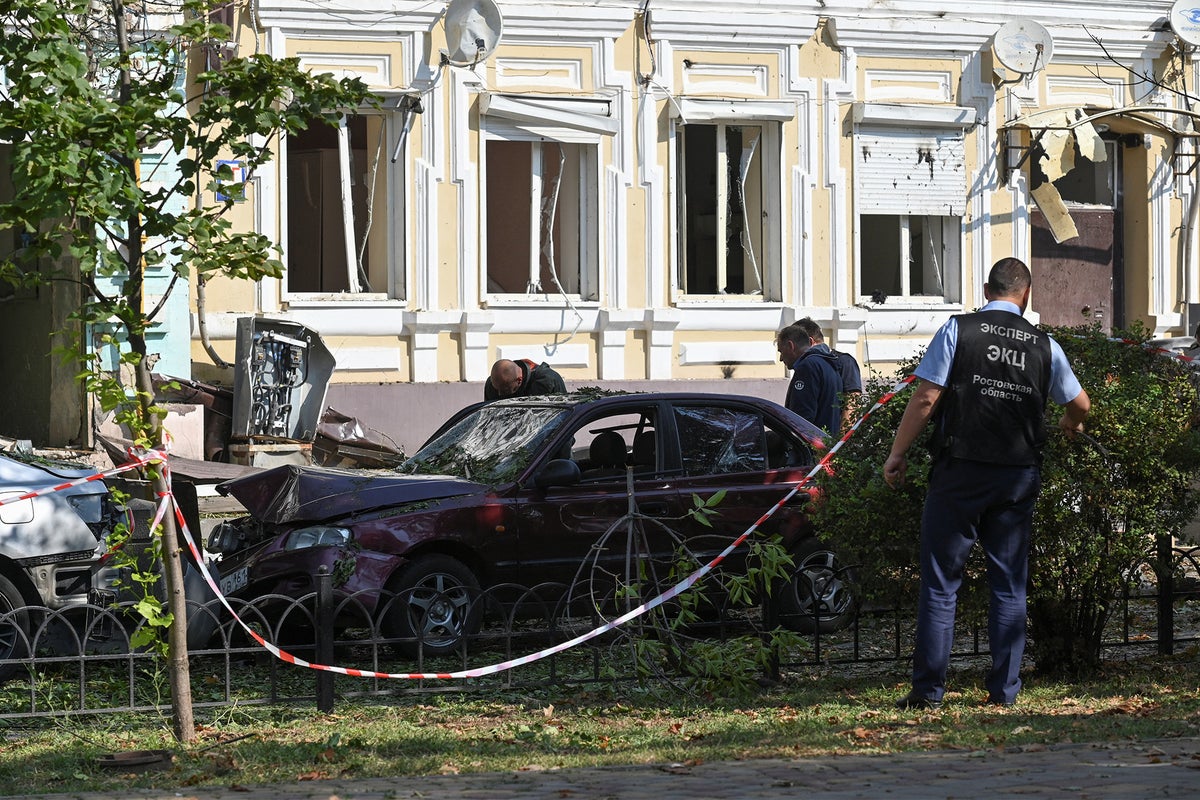 Explosions have been reported in three areas of Russia, including one in Moscow and another close to the headquarters of Russia's southern military district command in Rostov.
The RIA news agency reported the suspected attacks on Thursday morning and said the third blast occured in the Bryansk region - although all of the drones were shot down.
Russia's defence ministry blamed the overnight attacks on Ukraine, although Kyiv never takes credit for any strikes on its neighbour.
Earlier on Thursday, Russia warned of "very sad consequences" after the Pentagon announced Ukraine will be armed with depleted uranium anti-tank rounds that can aid its troops in piercing Russian tanks.
The controversial 120mm anti-tanks shells will be used to boost the performance of 31 M1A1 Abram tanks the US will also give Ukraine.
The rounds, developed by the US during the Cold War, have previously destroyed Soviet tanks, including the decades old T-72 tanks dispatched by Moscow in the continuing war.