New York-based band Melt played their first ever international show in Toronto at Adelaide Hall on Thursday, September 15, dropping a powerful performance that showcased each of the seven band members' talents in a perfectly locked-in way.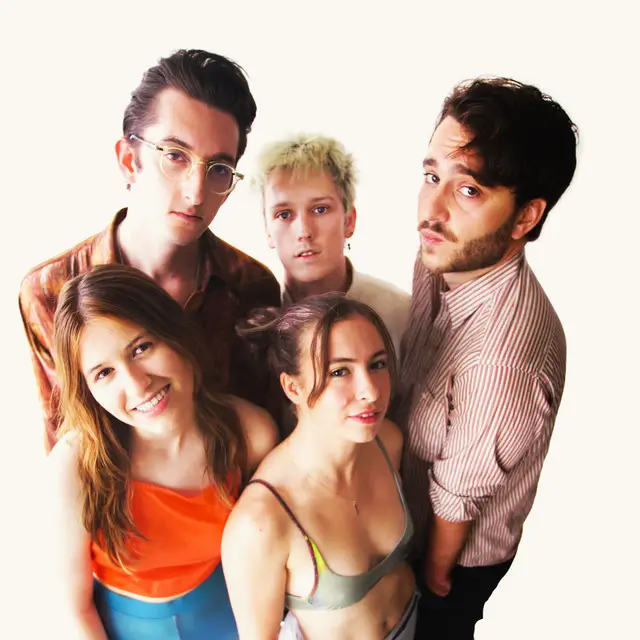 Opening their 10-song set with "Waves" off their 2021 EP West Side Highway, the group played with dynamics from the start, a powerful opening section leading into a beautiful quiet area that featured lead vocalist Veronica Stewart-Frommer sitting down at the front of the stage and crooning to the audience.
Shy" came next, a 2020 single, featured beautiful melodic guitar lines from guitarist Marlo Shankweiler and staccato horn stabs from the saxophone/trumpet duo of Nick Sare and Evan Lane.
One of the best-kept secrets of Melt was revealed to be keyboardist Eric Gabriel and his incredible vocals – taking the lead on West Side Highway cut "Hours", his gentle tones contrasted perfectly with Stewart-Frommer's powerful harmonies.
At this point in the show, I was becoming increasingly honed in on the rhythm section of bassist Lucas Saur and drummer Andres Valbuena, whose rock-solid grooves were a perfect foundation to all of the music. Saur in particular (as I'll mention again later) absolutely blew me away with some gorgeous melodic solos.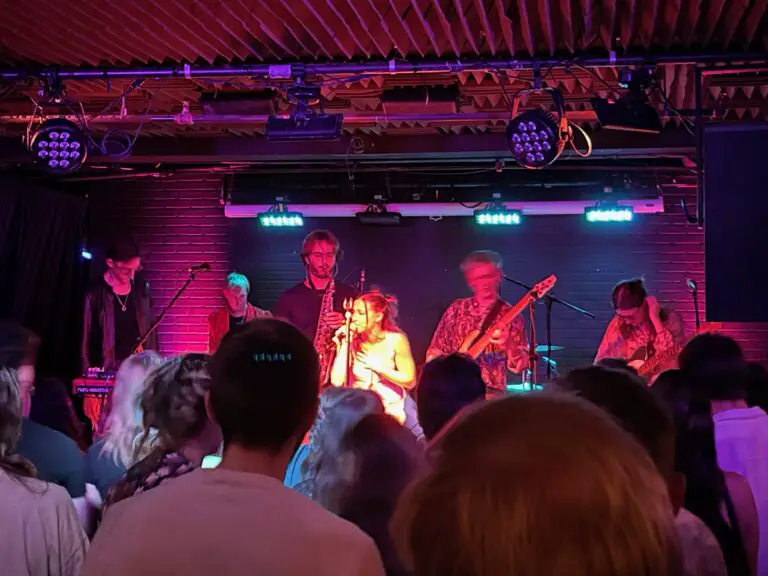 "Inside", a single from Melt's early days, started with a gentle intro on electric piano but quickly built to a frenzy, Stewart-Frommer unleashing vocal power and Shankweiler delivering an absolutely SEARING guitar solo in a style that blends classic rock favourites with clear Trey Anastasio influence.
The next track, "Brown Eyes", was the first true slow song of the night, and acted as a perfect breather and let Sare shine on a fantastic saxophone solo.
Stewart-Frommer took a second before the next song to announce that Melt is recording their debut album on the road this fall, incorporating segments from some concerts into the recording.
A slightly mysterious vibe began "Walk to Midnight", a song that just calls to mind a classic pop song. Shankweiler and Stewart-Frommer gave another stellar performance here, both whipping the crowd into a frenzy once again. The next unreleased song, titled "The Door" began with an extended and VERY psychedelic guitar/bass duet. As the jam band fan I am, I would have loved to see it extended for 5-10 more minutes, but the song absolutely killed and I eagerly await its translation to the studio when it (hopefully) is on the upcoming LP.
Now let's talk about "Fade Into You".
Melt's latest single, just released today, began with strong guitar melodies and is another instant-classic Melt tune, but the real treat came in the middle with the performance of the band's instrumental jam vehicle "Duh-Duh". I honestly couldn't tell you when the transition happened, but suddenly punchy horn melodies and an absolutely DOMINATING groove developed as Shankweiler took yet ANOTHER incredible solo. The rest of the band then dropped to the floor as Valbuena lit up the stage with a thrashing solo section, his stoic drum-face breaking briefly to express his glee. Bassist Saur then jumped up for a shot in the spotlight and built upon the drums with an expressive solo of his own. With some cool delayed-guitar lines thrown overtop by Shankweiler and Gabriel's use of a Supertramp-like sound in the closing part of the song, the sandwich of "Fade Into You" -> "Duh Duh" -> "Fade Into You" was absolutely my highlight of the night.
As the band introduced a cover of Neil Young's "Harvest Moon" (featuring opening act Joel McLeod on vocals) to close out the main set, I was a little bit apprehensive about a ballad closer. However, the septet struck into their unique arrangement of the song, a driving, powerful take on the classic tune with a guitar line chunky and reminiscent of the Home Depot theme song (in the best way).
The encore began with a performance of "Communion", an unreleased ballad in the form of a beautiful duet between Gabriel and Stewart-Frommer, the former's gentle keyboard playing on full display.
A powerful cover of Bill Withers' "Ain't No Sunshine" with more incredibly powerful vocals continued the encore before Melt's first-ever release, "Sour Candy" closed out the night on a high note.
Melt is on tour this fall across the USA – do NOT miss them if they are playing near you! A sound built on a tight band with audible influences across the musical spectrum, each member contributes to the overall sound that fills every corner of the venue with its exuberant energy. I eagerly look forward to seeing what heights Melt will reach in the coming years!
Melt next plays in New York on October 20 at Webster Hall.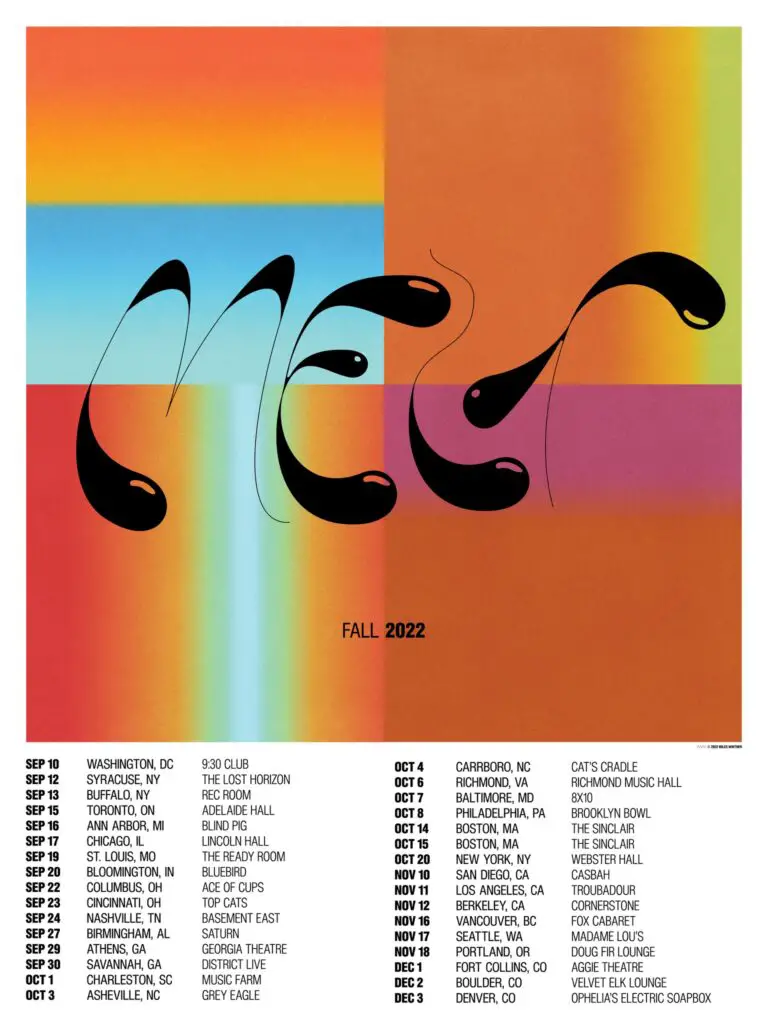 originally posted on https://ryanstorm.substack.com/p/show-review-melt-91522