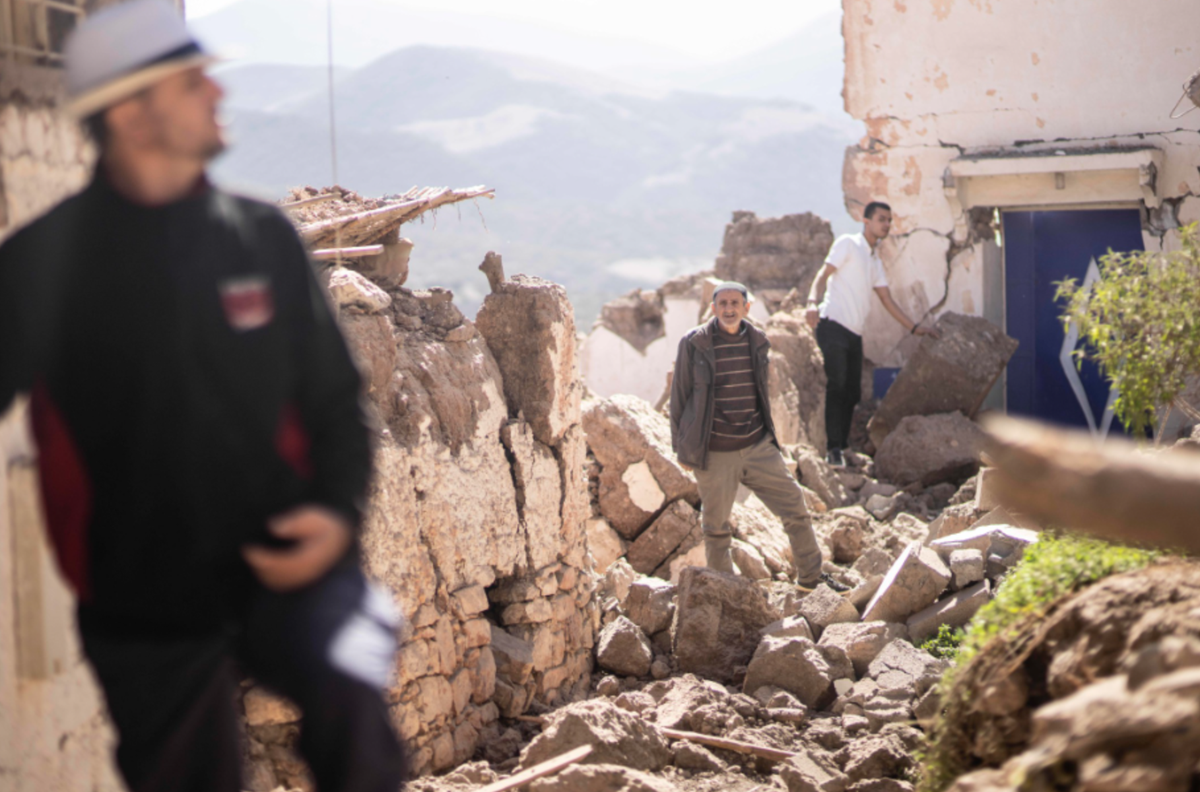 Rescuers search for survivors trapped under rubble as Morocco hit by deadly quake
More than 2,000 people have been killed and at least 2,059 people injured in Morocco after one of the most powerful earthquakes to ever strike the country.
Of the injured, more than 1,200 are said to be seriously hurt, the country's Interior Ministry said.
The tremors were centred in the High Atlas mountains late on Friday night. The toll was expected to rise as rescuers struggled to reach the remote areas hit hardest.
The epicentre was said to be in the Ighil area, about 40 miles (70km) south of Marrakech.
Montasir Itri, a resident of the village of Asni near the epicentre of the earthquake, said most houses there were damaged.
"Our neighbours are under the rubble and people are working hard to rescue them using available means in the village," he told Reuters.
The tremor had an initial 6.8 magnitude when it hit at 11.11pm local time. Morocco's National Seismic Monitoring and Alert Network, however, said the earthqauke struck at a magnitude of 7.2.
A 4.9-magnitude aftershock was reported just 19 minutes after the earthquake, according to the US Geological Survey.