It's a DIY robot kit with a STEM angle, aimed at Raspberry Pi or Arduino enthusiasts, mechanical or electronics engineers, teachers or students…
It supports a range of maker projects, says Makeblock, with its electronics modules for 10 custom robots, along with more than 500 mechanical parts.
"mBot Ultimate features 10 types of robot modes that students can experience abundant hands-on building, remote control play, and programming learning. With 10 APP-enabled remote control modes, it can be built into a remote control car, Robotic Arm Tank, Robotic Bartender, Catapult Ram, Dynamic Photography, and other modes of remote control experience, stimulating kids' interest and making students have more playtime."
MegaPi
Note that one of its elements can serve as a hat for a Raspberry Pi, for some Python-based programming and control.
This is done via the MegaPi control board, which is capable of driving 10 servos or 8 DC motors simultaneously. See the pic below.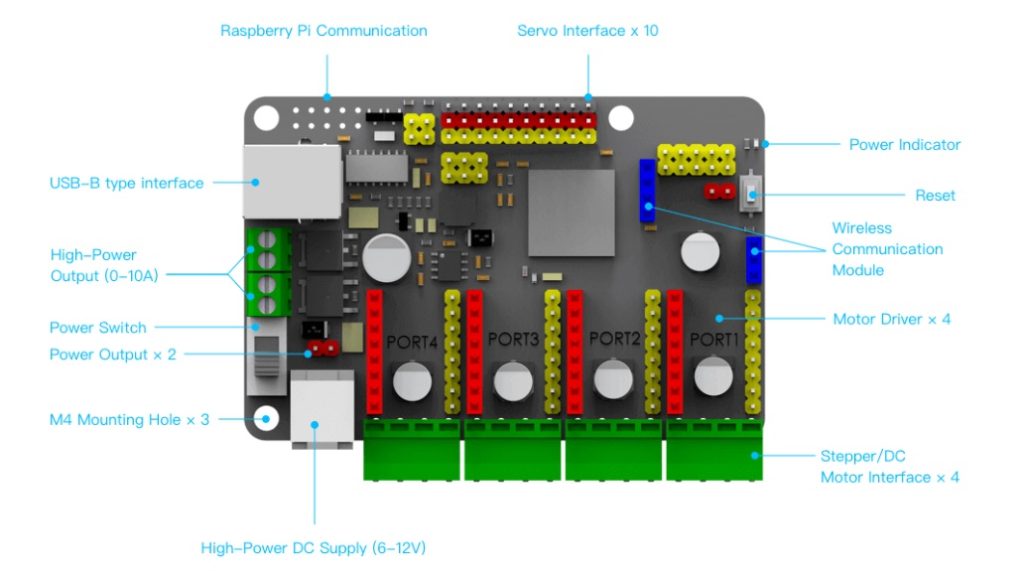 "MegaPi has excellent motion control performance and is easily expanded, allowing you to build robots capable of carrying out complex functions like 3D printing, or even more difficult applications. Equipped with the powerful MegaPi main control board, it is easy to achieve synchronous drive and control of multiple motors and servos, sensor reading, Raspberry Pi communication, and connection to high-power coder motor driver boards and other advanced functions."
You can read more about mBot Ultimate here.
Pricing
The mBot Ultimate is priced at $339 (Makeblock highlight a 10%-off discount, note, using a "DEAL10" code).
To put the Ultimate kit in context, I should mention there is also the mBot Neo ($119, "Coding Robot for Teens Learning Scratch & Python Programming") and the mBot Mega ($99, "Omnidirectional remote control car").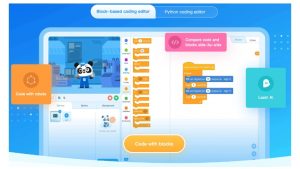 As an alternative to Python there is also the child-friendly, block structured mBlock interface (right) which is compatible with Windows, Mac, Linux, iOS, and Android.
See also: UK School Robot Competition 2020 won by AR robot Aspiration