Posted on May 18, 2023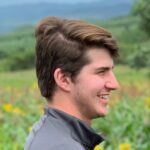 By Rowan Kent, SuperWest Sports
As "The Conference of Champions," the Pac-12 is one of the most storied and influential conferences in all college sports.

Fiercely loyal fans can look back into the annals of history and find leagues of players to support fervently, alongside rival teams and opponents who they can use to fuel their fandom fire.
The transfer portal, besides upending most of the known order in college sports as a whole, has opened up a previously almost-unheard-of avenue for players seeking a new opportunity: the intraconference transfer.
While it used to be taboo for players to hop from one school to another in the same league, much less a rival, the portal has greased the wheels around that practice.
While this phenomenon affects conferences around the country, Pac-12 schools have found themselves hosting a handful of players who've gone from one school to another in the conference.
It's worth digging into which of these intraconference transfers might have the most significant impact on the league heading into next season.
It could be the precursor to a larger trend emerging amongst college basketball and football players.
Lazar Stefanovic: Utah to UCLA
After a great stretch of basketball under Mick Cronin, where Johnny Juzang, Tyger Campbell, Jaylen Clark, and Jaime Jaquez Jr. led the team to three Sweet Sixteen appearances and one Final Four spot, the Bruins are entering a transition year without much returning talent.
That's pending some NBA draft decisions, as Amari Bailey, Adem Bona, Clark, and Jaquez Jr. are all weighing staying in the draft versus returning to school.
While it wouldn't be unexpected for at least one of the four players to come back to school, there is enough draft buzz about this quartet that all four moving on shouldn't be discounted either.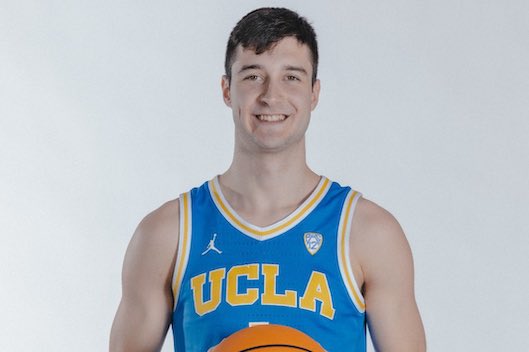 To compensate for the lost talent, Cronin raided his own conference to find Lazar Stefanovic, a spot starter for the Utes last year.
Stefanovic had a sophomore surge where he shot 35.9% from deep over the course of the season, a figure that would've comfortably placed him amongst UCLA's best shooters this season.
With a summer to mature his game and learn the offense, expect Stefanovic to serve as the veteran compass for a new-look Bruins roster.
With as many as five new starters next year for UCLA, Stefanovic will likely be the one player with the most college basketball experience, which will place him at the forefront of most of the team's offensive game plans.
DJ Rodman: Washington State to USC
In the wake of Bronny James's commitment to the Trojans, most of the buzz surrounding Rodman's changing of allegiances to the USC from the Cougars was lost.
Even without the fanfare, however, there's a lot to like about his transfer and the potential role that he could play for Andy Enfield.
The Trojans have done a marvelous job assembling talent from all corners of the country.
While they lost reigning Pac-12 Sixth Man of the Year Reece Dixon-Waters to San Diego State, they brought in a recruiting class headlined by the top player in the 2023 graduating class in Isaiah Collier and a consensus five-star in James.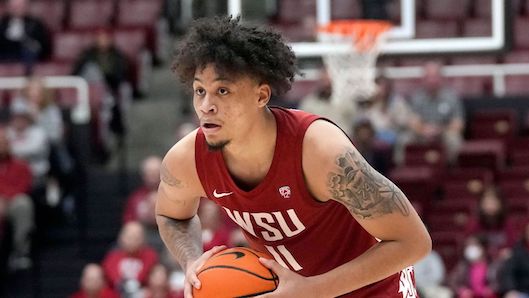 USC retained Boogie Ellis, Kobe Johnson, Joshua Morgan, and Vince Iwuchukwu, all of whom are expected to play significant roles next year.
The one hole for the Trojans was at the wing, where they needed some size and shooting to balance out the dichotomy of the roster's construction.
Rodman had a breakout senior season in Pullman where he canned 38.1% of his triples and he has the size and experience needed to match up against small forwards at the Pac-12 level.
Although the last spot in the starting lineup will likely come down to Johnson, James, or Rodman, whether he starts or not, Rodman should see his share of minutes at either forward position.
His ability to shoot from deep and play rugged defense will give the Trojans more lineup versatility than they had last year.
Devan Cambridge: Arizona State to Oregon
After a year of hooping with his brother in the Arizona desert on the way to the NCAA tournament, Devan Cambridge chose to take his talents from Tempe to Eugene in an intraconference transfer to Oregon.
He finds himself on the Duck roster at a critical juncture in Dana Altman's tenure, one that has grown fiery and may be reaching a tipping point.
In sports, however, winning cures all, and Altman has set himself and the Ducks back on that path by nabbing Kario Oquendo from Georgia and Cambridge from ASU.
Both players will look to contribute on the wing for an Oregon team that is ready to hand the keys off to Jackson Shelstad while manning the middle with N'Faly Dante.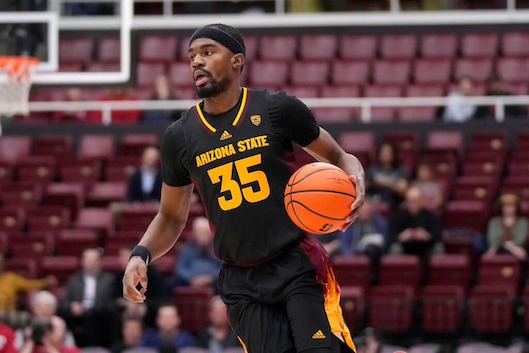 This is Cambridge's third school, as he played a middling role for the Auburn Tigers before establishing himself as a starter for the Sun Devils.
He averaged the most points and rebounds of his career last season and did so on the most efficient shooting from the floor that he's had at the college level, which speaks to his potential to continue that same streak at Oregon.
Given his proven Pac-12 production, it's likely that Cambridge will be the most impactful transfer onto the team this year.
His ability to attack defenses from the wing, rebound the ball, and guard wings will give the Ducks a dimension they didn't have last year and one that could help them bounce back to the top of the Pac-12.
Cole Bajema and Lawson Lovering: Washington/Colorado to Utah
The Utes finished 7th in the Pac-12 last year, barely buttressing a rough non-conference stretch to open the season with a .500 performance against teams in their conference.
Utah only lost four transfers while bringing in three new players, including two Pac-12 players in Cole Bajema and Lawson Lovering.
Bajema started his career at Michigan but after grinding as a bit player at Washington for two years, he cemented himself as a staple starter for the Huskies.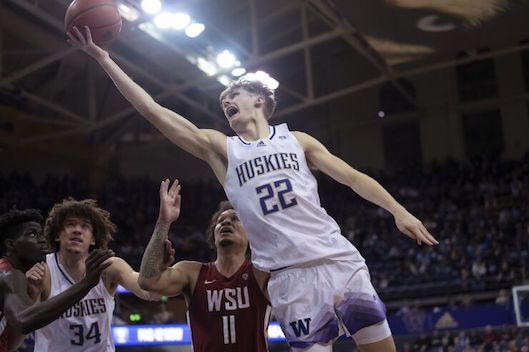 He hit 36% of his threes, which shows he has the size to be a small forward at the Pac-12 level.
Lovering spent two years at Colorado, starting every game for the Buffaloes this past season.
He didn't have a pronounced scoring impact due to his role, but at 7'1", Lovering has a massive frame built for swallowing up rebounds and deterring attempts at the rim with ferocious shot-blocking.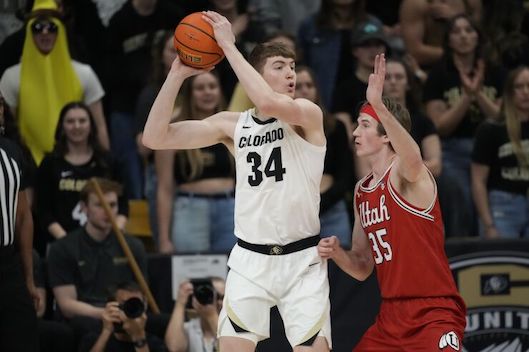 Adding both Bajema and Lovering to the Utes roster gives them two solid starters heading into next season.
Both players have proven their starting mettle in the conference and are now in line to do the same, albeit at a new school.
While it may be unprecedented to have two intraconference transfers on the same team, it speaks to Utah's resourcefulness in using the transfer portal to its advantage.
---
—More from Rowan Kent—