Minnesota Timberwolves star Anthony Edwards seems to have high expectations of himself. In a recent interview with Star Tribune's Chris Hine, Edwards revealed his desire to surpass Michael Jordan.
Having been named to the All-Rookie team in the past, Edwards had shown the makings of a star. After an explosive season with the Timberwolves this year, Edwards rightfully earned himself his first All-Star team selection.
To see him live up to his potential is a favorable sight to T'Wolves fans. However, the young guard seems to have greater expectations of himself.
•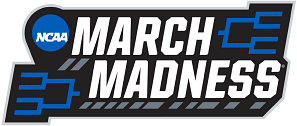 In a recent interview, Edwards mentioned that he wished to go down as the greatest shooting guard the league has ever seen.
When making considerations for some of the all-time greats who played in the same position, the Timberwolves guard is looking at some huge names to overcome.
However, Edwards clearly mentioned that he wished to surpass NBA legend, Michael Jordan. While expressing his thoughts on the same to Chris Hine, he said:
"I'm chasing my boy M.J., for sure," Edwards said. "It'll be hard, but I'm chasing him."
It goes without saying that setting such a goal is laced with a rather difficult path. However, the guard seems aware of the challenges ahead.
"I know what I need to work on. I know what I need to get better at, and I just want to be in the best shape. My season was OK. It could've been a lot better."
Considering the sheer potential the youngster possesses, it will be intriguing to see what he can produce. Having completed his third campaign in the NBA, Edwards will have a lot of growing to do.
Read: "He's gonna be a superstar"- Charles Barkley predicts massive future for Anthony Edwards after clutch shot in Game 4
---
Minnesota's plans for Anthony Edwards
It is becoming increasingly more obvious that Anthony Edwards will gradually becoming the primary superstar in the Minnesota Timberwolves. Although Karl-Anthony Towns currently holds this post, he doesn't necessarily boast the same star power that Edwards does.
However, this adjustment may still be a process. Edwards has a lot of aspects to his game that need to round out before he can take that next step. Meanwhile, Minnesota will also have more pressing concerns regarding the state of their roster.
After a failed experiment with Rudy Gobert, the Timberwolves are in a horrible place heading into the offseason. With a lot of uncertainty moving forward, the organization will their work cut out for them if they wish to become a competitive unit again.
Also Read: "Get Edwards out of Minnesota" - NBA fans want Anthony Edwards to be free after Timberwolves go down 3-0