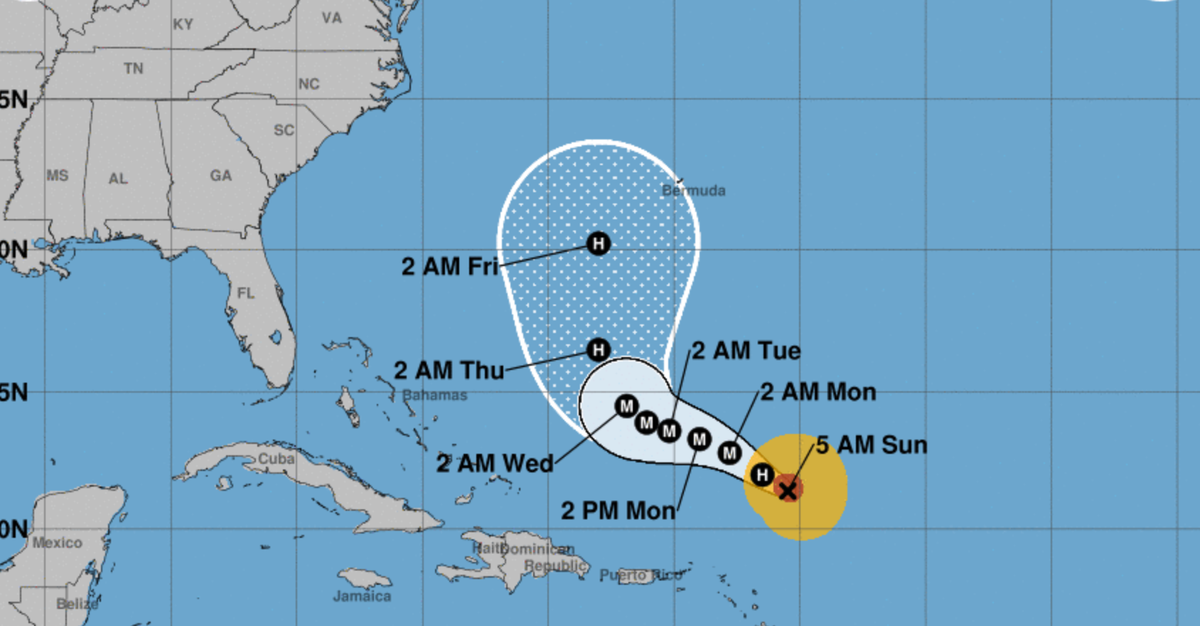 Hurricane Lee downgraded to Category 3
Hurricane Lee is picking up intensity as a Category 3 storm as it whirls across the open Atlantic Ocean, with "additional strengthening" expected within the coming days.
Lee exploded to a Category 5 storm within 24 hours last week before slowing down and reorganizing over the weekend. Just behind Lee is Tropical Storm Margot, which is predicted to reach hurricane status by Monday afternoon.
Hurricane Lee is moving well north of Puerto Rico, the Virgin Islands and the northern Leeward Islands, though it still remains too early to determine whether the northeastern US coast and Canada could see any impacts, according to advisories from the National Hurricane Center on Sunday.
Life-threatening surf and rip conditions are expected along the East Coast, while dangerous swells generated by the storm are spreading to the Virgin Islands, Puerto Rico, Hispaniola, the Turks and Caicos Islands, the Bahamas, and Bermuda.
Lee's historic intensification from an 80 mph Category 1 to a Category 5 with 160 mph winds last week makes it one the fastest-intensifying Atlantic storms on record. Warm waters are a potent fuel for hurricanes to gain strength, a phenomenon expected to accelerate amid a growing climate crisis.