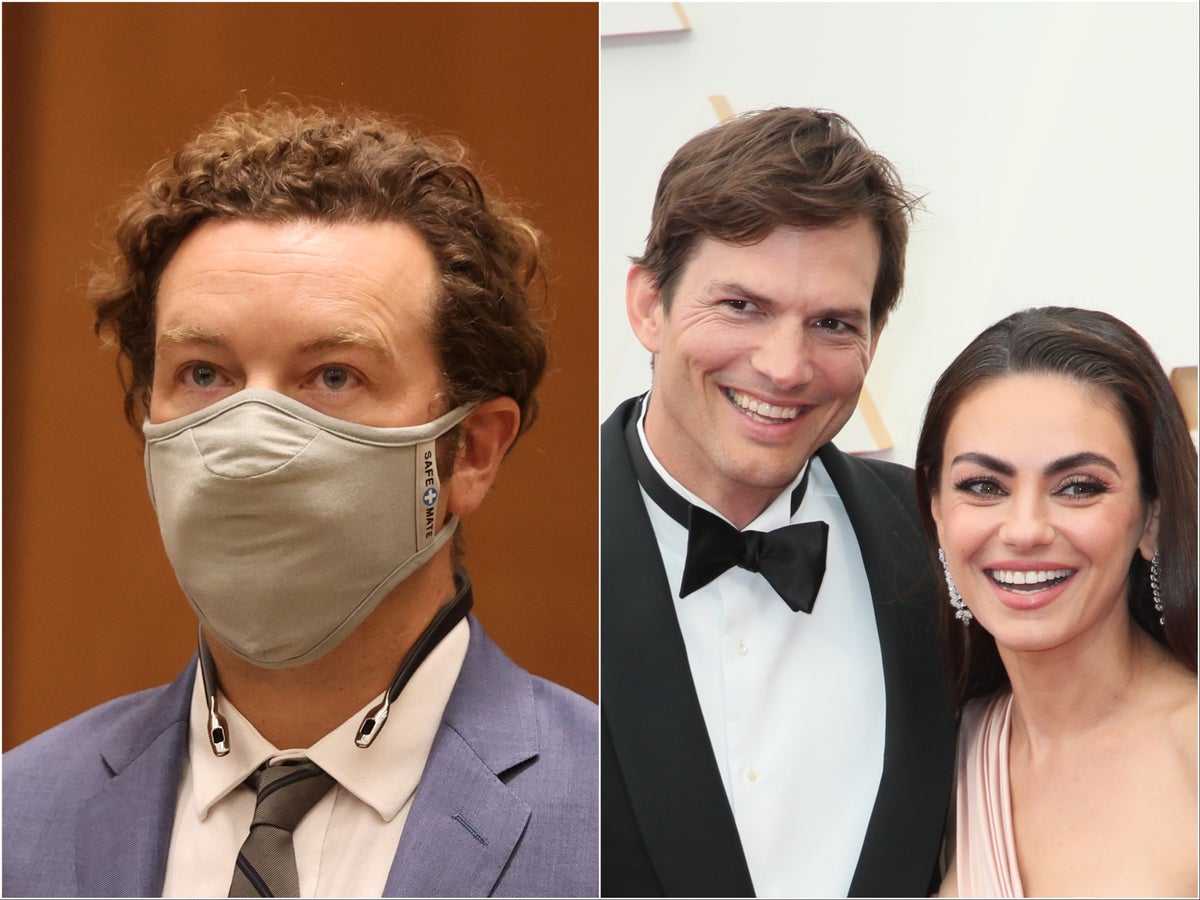 Actor Danny Masterson found guilty on two counts of rape
Danny Masterson received letters of support from Mila Kunis and Ashton Kutcher ahead of his sentencing, it has been revealed.
Masterson, 47, was given a sentence of 30 years to life in a Los Angeles court on Thursday for the rapes of two women two decades ago.
It has since emerged that his That 70's Show co-stars Kunis and Kutcher were among 50 people who wrote letters of support before the sentencing.
In their letters, published by Los Angeles-based court reporter Meghann Cuniff, the couple vouched for Masterson's "exceptional character" and pleaded for Judge Charlaine Olmedo's leniency.
A jury found Masterson guilty of two counts in May after seven days of deliberations. Both attacks took place in Masterson's Hollywood Hills home in 2003, when he was at the height of his fame on the Fox network sitcom.
The jury could not reach a unanimous verdict on a third count, an allegation that Masterson also raped a longtime girlfriend.
Prosecutors alleged that Masterson used his prominence in the Church of Scientology — where all three women were also members at the time — to avoid consequences for decades after the attacks.