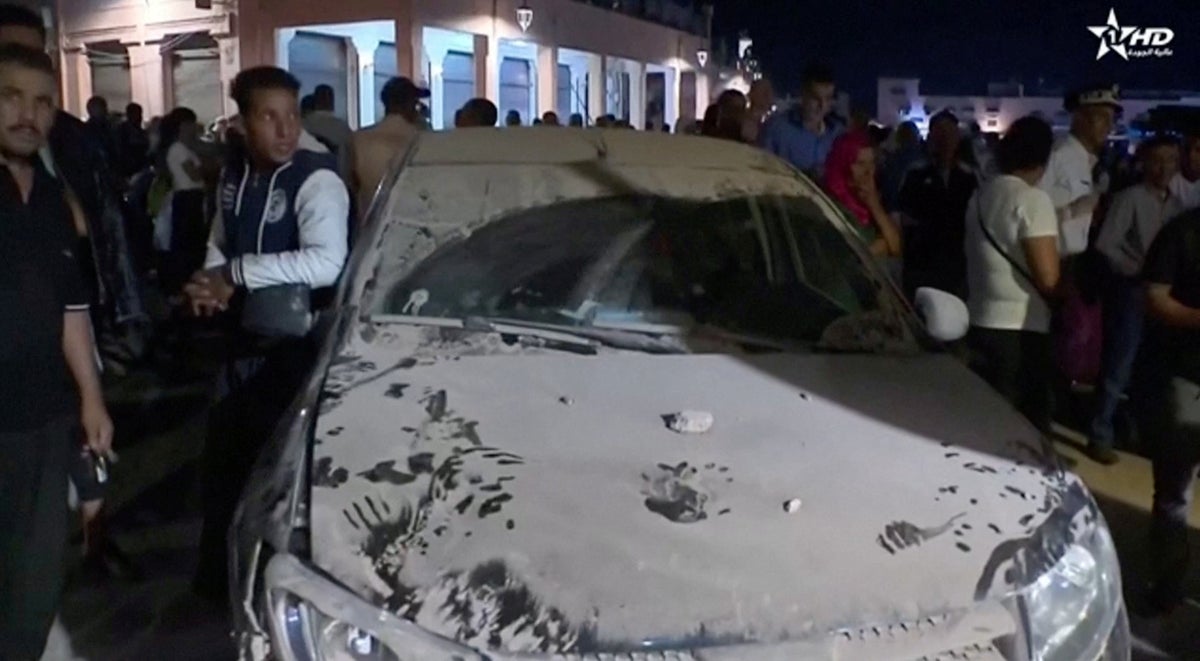 At least 296 people have died in Morocco after a powerful earthquake struck late Friday night near Marrakech, according to the country's interior ministry.
The quake registered an initial magnitude of 6.8 when it hit at 11.11 pm local time with an aftershock that measured 4.9 on the Ritcher scale about 20 minutes later, according to the US Geological Survey.
The tremors, measuring a magnitude 7.2 on Morocco's own National Seismic Monitoring and Alert Network, toppled several buildings across the country's cities and sent people running from their homes late at night.
Most deaths were reported from Morocco's hard-to-reach mountainous areas, according to Reuters.
Locals shared videos on social media platforms showing buildings reduced to rubble, including the famous red walls surrounding the old city and Unesco World Heritage site Marrakech.
Videos showed people running out of restaurants and apartment buildings and congregating outside.
Some buildings reportedly collapsed completely with hospitals also being evacuated.
The epicentre was high in the Atlas Mountains about 70km south of Marrakech and about 18km below the Earth's surface, according to the USGS.
So far, 296 people confirmed to have died with over 150 injured as the toll is expected to rise further, according to the interior ministry.
The USGS estimates that about 20 million people likely felt shaking from the earthquake with over 2 million people experiencing strong to very strong shaking.
The tremors were felt as far away as Portugal and Algeria, Portuguese Institute for Sea and Atmosphere and Algeria's Civil Defense agency said.
"Our neighbours are under the rubble and people are working hard to rescue them using available means in the village," a resident of the village Asni near the epicentre, told Reuters.
Moroccan officials and Morocco's official news agency MAP have not published information about casualties or damage.
The tremors are the strongest in years affecting Morocco.
Previously in 1960, a magnitude 5.8 quake that struck near Agadir caused thousands of deaths.