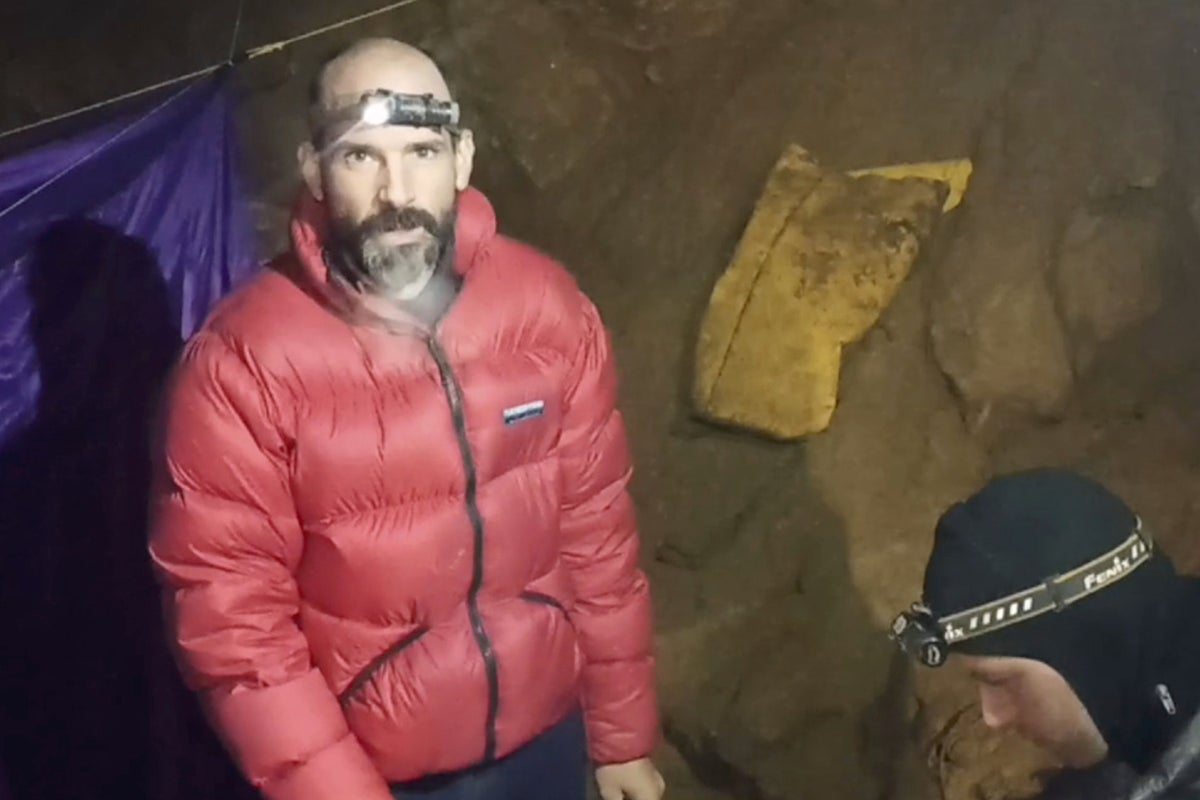 Trapped American explorer sends video message from inside Turkish cave
Rescue teams in Turkey have successfully carried American researcher Mark Dickey up from the depth of a cave at 3,410 feet (1,040m) halfway to the surface.
"Our medical team is working really hard to try to keep Mark's condition as stable as possible. Since yesterday, we started lifting the stretcher and transporting him through the cave. We have to do it very carefully because we cannot risk any conditions worsening (for) Mark. So we must pay attention metre after metre. Currently, the stretcher is about ... 500 metres from the surface," according to European Cave Rescue Association official Giuseppe Conti.
Rescue teams are using explosives to blast open passages of the cave to safely extract Mr Dickey via a stretcher.
The well-known speleologist became trapped inside the Morca cave last Saturday, after suffering from bleeding in the digestive tract. An international team of cave rescuers and medical personnel had been working to stabilise the cave expert before launching the operation,
Earlier, it was estimated that the "difficult operation" would last at least three-four days, with an official fromTurkey's disaster relief agency noting it would take a healthy person 16 hours to exit.