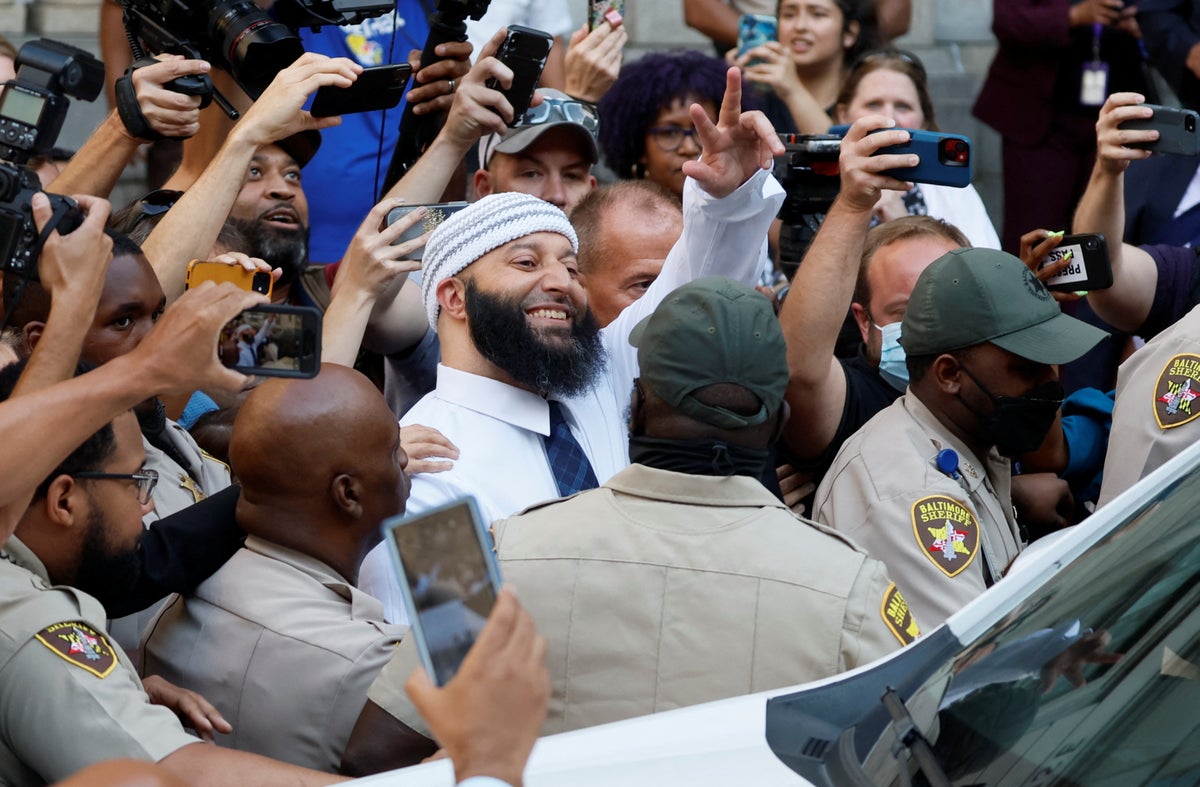 The discovery of two handwritten notes about another potential suspect ultimately led to Adnan Syed's conviction being tossed, according to a newly released Serial episode.
The "messy" notes, which were found deep within boxes of files on the case earlier this year, revealed that two different people had placed two separate phone calls alerting prosecutors to the unnamed suspect prior to Syed's 2000 conviction.
Despite the tipoffs, the notes were not shared with Syed's legal team and instead sat gathering dust in boxes inside the state attorney's office for the past 23 years – all the while Syed was holed up behind bars for a crime he says he didn't commit.
Now, in 2022, the notes have finally come to light and "shocked" both the prosecution and the defence.
On Monday, a judge overturned Syed's conviction and he walked out of court a free man.
Serial, which first propelled the case to global attention and cast doubts on Syed's guilt back in 2014, published the new episode titled "Adnan is Out" on Tuesday morning – just hours after his release.
In it, journalist Sarah Koenig revealed what finally led Baltimore prosecutors to rethink the 41-year-old's conviction for the 1999 murder of his former girlfriend Hae Min Lee.
Earlier this year – 23 years on from the brutal murder – Becky Feldman, chief of the Sentencing Review Unit of the Baltimore City State's Attorney's Office, had stumbled across two old, "messy" handwritten notes containing the name of another potential suspect.
The notes had been made by a prosecutor while they were working on the original case.
"They appeared to be written by a prosecutor memorialising two different phone calls from different people who called the state attorney's office to give information about the same person," said Ms Koenig.
They were "messy" and "hard to make out" but Ms Feldman soon realised that they both pointed to another potential suspect in the case.
When Syed's team was shown the notes, prosecutors learned that the state had failed to turn them over to the defence.
"They had never seen them before," she said.
Both the state and the defence were "shocked", revealed Ms Koenig.