Following Taylor Swift ruling the planet with the Eras Tour, another longstanding pop act recently started hitting the road: the Jonas Brothers. Nick, Joe, and Kevin Jonas began their ambitious Five Albums. One Night. The World Tour last month in New York and went across the United States to play their discography over fifteen years. One of their recent stops was actually the setting of a soon-to-be husband's bachelor party, and I'm living for their celebration. 
When George Arango took to TikTok this week to share his Sunday night at the Jonas Brothers' Austin, Texas show, the fact that the concert was part of his bachelor party really caught the attention of social media. Check out the video: 
This looks like it was an absolute blast! Sure, when one thinks of Jonas Brothers fans, you imagine screaming girls, but these "bros" are smashing the stereotypes. Arango and his group of friends look like they are having the best time grabbing drinks, singing the songs, and even shaking the hands of the band members themselves. As the TikToker shared, "The Jonas Brothers were in town, so had to take the bros to see the bros." The band played one night in Austin on Sunday, September 3 before heading to the West Coast for more shows this week. 
The group of guy friends look like they were living it up at the concert and fellow TikTok users have taken notice. Over 200k people have viewed the video already and it has tons of engagement. Some fellow fans took to the comment section to applaud the bros for spending the bachelor party at a Jonas Brothers concert, with one person saying "green flags everywhere" while another said "husband material". 
See The Jonas Brothers At Home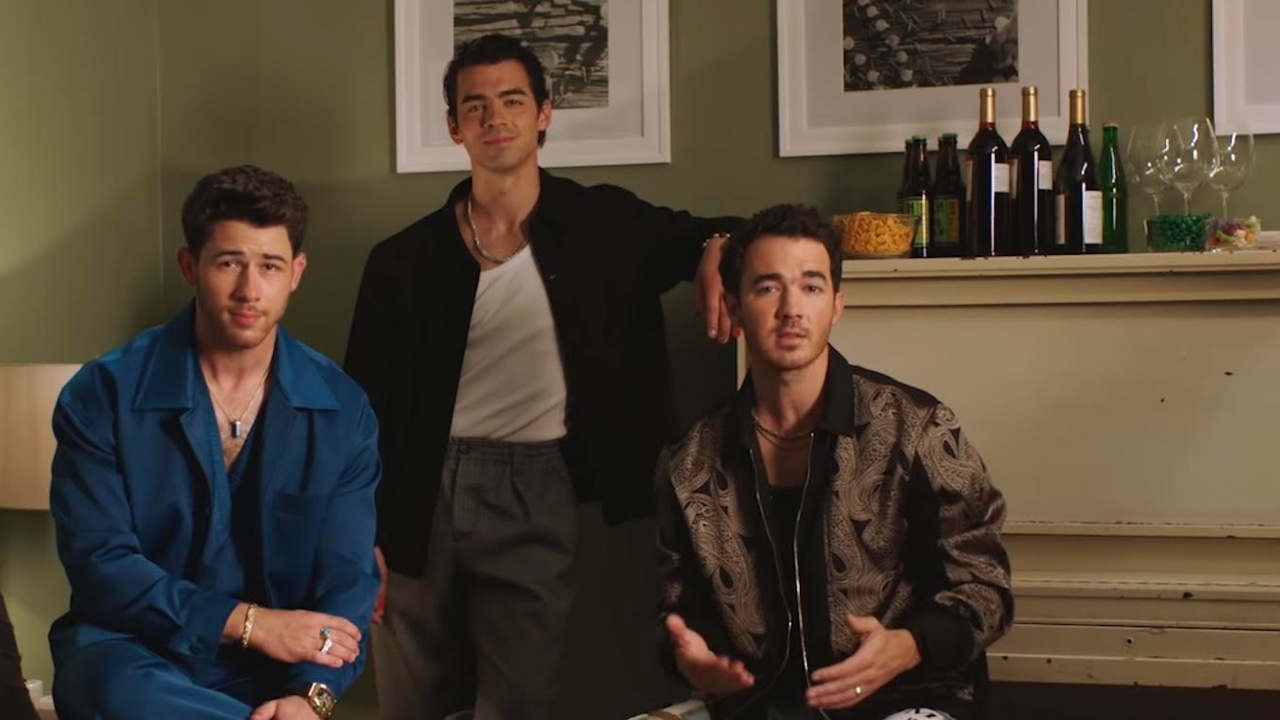 Check out 2019's Happiness Continues: A Jonas Brothers Concert Film with an Amazon Prime Subscription.
Honestly, this sounds like such a fun idea for a bachelor party, especially if the guy going off to get married and his BFFs appreciate the gospel of the Jonas Brothers. The band that became music sensations with songs like "Year 3000" and "S.O.S." are really going all-out for this tour in particular, considering they are ambitiously playing songs all across their career every night.  
The viral video does feel a bit ironic at the moment considering news broke a few days after the show that Joe Jonas and Sophie Turner are getting a divorce. After rumors swirled that the reasoning was due to "very different lifestyles" between the couple, Jonas and Turner broke their silence confirming they were parting ways "amicably." 
Does that mean Arango's bachelor party at the concert was a bad omen? I don't think so! Just look at all the incredible vibes he and his friends created by going to a concert rather than going to Vegas or something like that. We love to see the bros out to see the JoBros, it's just a great energy!