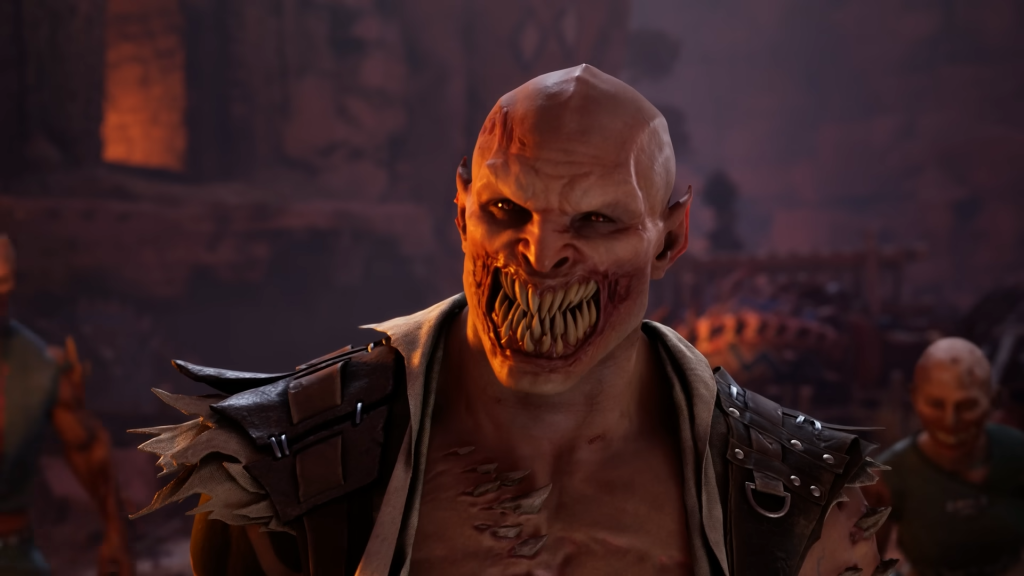 7. Ultimate Mortal Kombat 3's Abandoned Sequel Bait
Mortal Kombat 3 was eventually upgraded into Ultimate Mortal Kombat 3, which, among other things, added a whole lot of male and female ninja characters to the roster. However, the endings for the four unlockable characters were sloppy nonsense and felt like they were written at the last minute. Ermac showed up for the sake of revealing that he existed. Human Smoke went to train with Sub-Zero, Scorpion, and Reptile. Classic Sub-Zero surprised everyone by unmasking and revealing…to be continued!
Every one of these epilogues ended with a reference to the character returning for the upcoming fourth tournament. Most interesting of all was Mileena's ending, in which she and Baraka kidnapped Kitana and Sindel and held them hostage so they could force Shao Kahn to lure Earthrealm's heroes into entering a tournament. The implication was that Baraka would be that tournament's big bad. Considering Baraka has a reputation for being the series' jobber villain, the thought of him being the final boss in Mortal Kombat 4 is strange to think about.
Ultimately, nothing really came out of the implication, though. Other than Classic Sub-Zero, all of those endings were completely overhauled for Mortal Kombat Trilogy and eventually made a lot more sense.
6. Belokk: The Devil You Don't Know
Mortal Kombat Gold was the Dreamcast exclusive version of Mortal Kombat 4 that added more characters to the initial roster. All of those characters were returning heroes and villains, like Kitana, Mileena, Sektor, Baraka, etc. However, there was a time when we were going to get a brand new character named Belokk, who was seemingly some kind of massive demon. He did not end up in the final game, but several pictures of him were sent by port developer Eurocom to gaming magazines. The images showed two skins for Belokk (red and black) and he seemed to have moves similar to Goro.
So what happened? The rumor is that Eurocom created him themselves and Midway was not keen on the idea of a third party introducing a new character, especially when it comes to the legal aspects. Ed Boon himself says that the character ended up on the cutting room floor due to lack of time to finish him. Regardless, there are scant references to Belokk – or at least a missing extra character – in the code.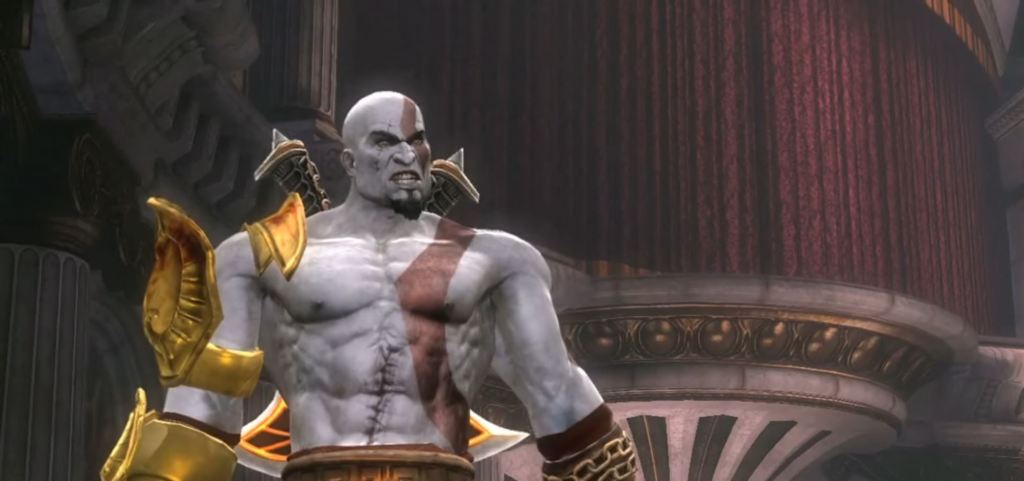 5. The Kratos Story Mode Cameo
Kratos was a console-exclusive character in the PlayStation 3 version of Mortal Kombat 9. While he came with his own ending, special stage, and even stage Fatalities, featuring Kratos in the game did come with some annoying caveats. See, Sony was not keen on Kratos coming off as anything but the most badass dude to ever exist, so they made NetherRealm Studios alter certain Fatalities when used on Kratos. Kratos could die, but he could not be shown suffering in an overly animated way, showing fear, or being humiliated. For instance, Johnny Cage could not karate chop Kratos' skull in half and plant a movie award statue in the middle.